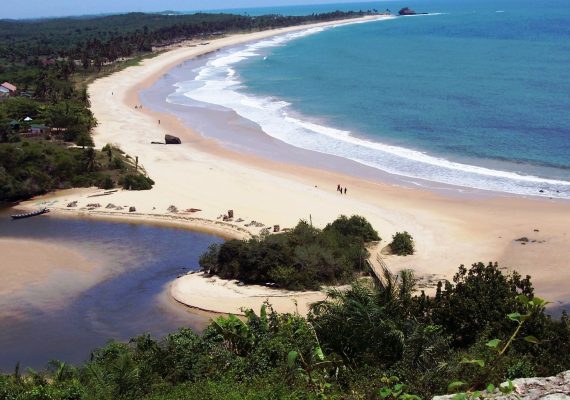 The great natural beauty that is surrounding the Hideout Lodge invites to an extra-ordinary experience for our guests. We put a lot of effort to be a "link" to this unspoiled nature.
Butre Beach is known to be one of the best beaches in Ghana. It's good for body and soul just to stroll along the lonely beach. It's the right place when you're looking for a resting time, relax on a low lying palm-fringed beach, or just take a walk in the near surroundings. The beach is covered with powder gold sand, cooled by a gentle sea breeze.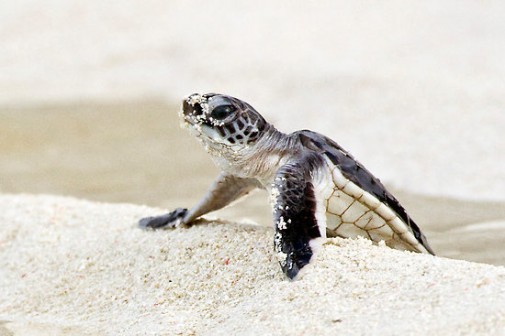 In season (usually September to March) sea turtles lay eggs on the beach, and eggs hatch 50-70 days later. The lodge have turtle conservations programmes where eggs are protected from predators, dogs, and people. Lucky guests can witness egg-laying turtles or turtle hatchlings as they take their first steps and begin their journey of the seas.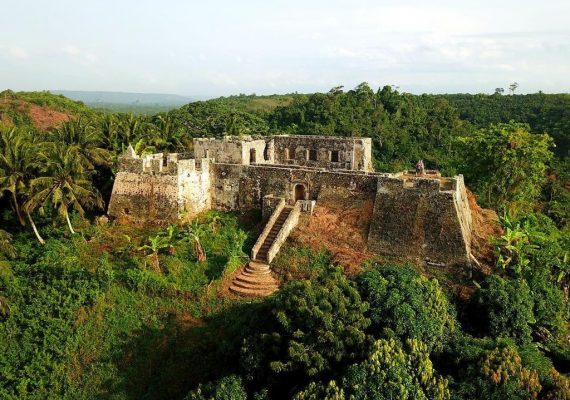 When you staying with us, take the opportunity to visit the old slave-trading post Fort Batenstein. It's located on the high hill in the back of the nearby village Butre. The view is stunning. When you're walking there you can take the opportunity to visit the chief of Butre and put your name in the guestbook.
To read more about Butre and Fort Batenstein: http://fortbatenstein.ghana-net.com/index.html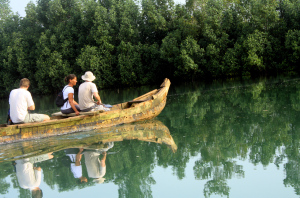 We get up early in the morning for a quick breakfast, and when the sun starts to rise we begin our safari in canoes hand-made by the locals from the fishing village. We paddle upstream Butre River, and the journey lasts for 1-1,5 hour. Chances are you get to see monkeys, crocodiles, different kinds of crayfish and a variety of birds. There's a unique mangrove- trees forest surrounding the river with a wildlife that is beautiful. There're giant rainforest- trees reaching for the sky, they haven't been cut because of the spirit they have given to the river people.
The trip is a co-operation with the people of the nearby village Butre and all profit goes to the Butre Community,